Lawn Maintenance
Looking for lawn maintenance in Amery, Wisconsin? Then you found the best place to turn. Here at Lakes Services Unlimited, we can help you with any lawn maintenance project you may have. There is a lot more to having the type of lawn you can be proud of, than simply cutting the grass each week. We have been serving the people of Amery and the surrounding areas since 1997, and know how to help give you that type of lawn. The lawns in the area all require similar care, so we are bonafide experts on helping them look their best.
Let us help with your Northern Wisconsin Lawn Maintenance Projects
When you call in the experts here at Lakes Services Unlimited, you can receive help with the following:
Fertilizer
Controlling weeds
Stopping diseases in your lawn or garden
Applying lime
Aerating your lawn
Grass seed and sod application
Mowing the lawn
Lawn cleanup in the spring or the fall
Cleaning up leaves around your yard
And more!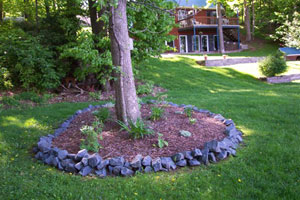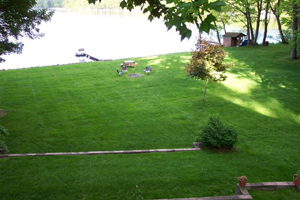 Northern Wisconsin Weather Affects Your Yard
Since we live in the Balsam Lake area, we also understand how the weather can affect everything in your yard. That is what sets us apart in the field of lawn maintenance. We have been caring for the landscapes of residents and learning along the way. Over 20 years of experience has given us the edge when it comes to giving you the yard you want, and enjoy sharing with your closest friends and family members.
For more information on how Lakes Services Unlimited can help you achieve the yard of your dreams, reach out to us today. You will notice from the moment our friendly professionals arrive precisely when we say we will, that our attention to detail is unlike anyone else. Get the type of yard you can't wait to show off – call Lakes Services Unlimited for lawn maintenance today!
Serving the Amery, Balsam Lake, Dresser, Osceola, St Croix Falls, Turtle Lake, Star Prairie, Frederic, Luck, Wanderoos, and Somerset areas.