Landscaping Materials – Mulch
We carry the following Mulch:
Non – Dyed
Chocolate
Gold
Red
Pine chips
Mulch is protective covering used in landscaping and gardening. Protective meaning that it retains moisture, maintains even soil temperatures, prevents erosion, controls weeds, enriches the soil, and is decorative. There are a wide variety of mulches on the market. The most common mulch used in our area is hardwood that is indigenous to our area.
Our manufactured colored mulches are the upcoming products of the future. For environmentally minded landscapers and consumers this is an excellent chance for all of us to close the loop on recycling clean wood. Commercial and residential applications show unique contrast, which make green plants even greener. Our mulches are colored with environmentally safe colorants.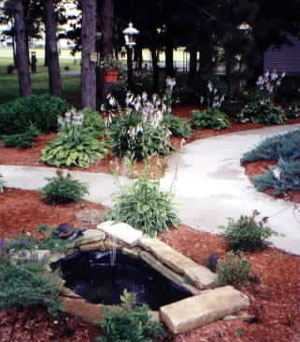 Do not confuse our colored mulch with the competition. Because we use clean wood in our mulch product, it does not have plastic, glues, resins, or styrofoam. Our colored mulch is made from clean wood, which is 100% hardwood, consisting of a very high percentage of oak.
Though rock may look nice it does not do much for your expensive plants in your landscaping scheme. Rock does not break down and create humice for the soil. Rock does not maintain a constant temperature... in fact in the hot summer the rock will retain the heat well into the evenings and bake the moisture out of the soil... cold rock in the dead of winter does not create any insulation putting more stress on the roots of perennials.
We offer three dyed colors of mulch - terra cotta red, honey gold, chocolate. We also carry a non-dyed shredded bark/wood mixture. The non-dyed is a more fine mixture. Another alternative mulch we offer are a garden mulch, which is a hard/softwood blend.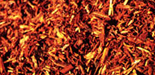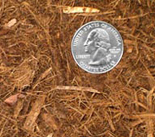 Delivery and installation of any landscaping materials is available.
We will also load your truck or trailer at no additional fee.
Providing Superior Quality Services & Products Since 1997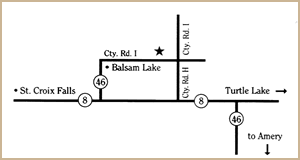 View Directions to Lake Services Unlimited via Map quest